A Cry for Help from One Educator on Behalf of Struggling Readers and Spellers
*I sent this letter to my school district leaders in 2013. Skip to the bolded text if you're in a hurry to see if what you're seeing in your district is similar to what I saw in mine.
One Teacher's Frustrating Journey
Dear Fellow xxxx Educators,
As a teacher who is currently serving in xxxx Early Childhood School, I am writing to express my interest in assisting as our district strives to address the recently signed Senate Bill 21. My desire is to contribute to the solution as we address the great number of students who are not reading proficiently and are unable to pass district and state assessments.
After completing my master's degree in reading and literacy, I was asked to take the role as our school's reading intervention specialist at what was then xxxx Elementary School. I served in that role for eight years. I became driven to learn how I might best help the students in our school community become readers. As I pored through the research data, I decided to pursue my doctorate (so I could access plentiful, current research) with a focus on children's literacy achievement. I completed my own study, Parents' Impact on their Young Children's Literacy Achievement, which you can view from this link: (Email [email protected] if you'd like the link.)
As a result of my investigation of the research and from my own study, I recognized the important role of parents and the significance of children's literacy experiences even prior to the commencement of formal schooling. I realized that the achievement gap had begun long before students were entering our kindergarten classrooms and that deficits resulting from home experiences (or lack of) had our early childhood teachers playing "catch up" from day one.
To address this issue, I opened a business in our community with a focus on family-friendly literacy instruction. In our popular Foundations for Literacy Parent-Child Make-It-Take-It workshops, we promote phonemic awareness, the alphabetic principle, and (most importantly) explicit, synthetic phonics instruction. I had previously approached xxxx principals with my idea, but there was no money available to provide such family services through the schools, so my husband and I opened Book Bums (www.bookbums.com) and began trying to pour into families by promoting literacy through workshops, story hours, book clubs, and more.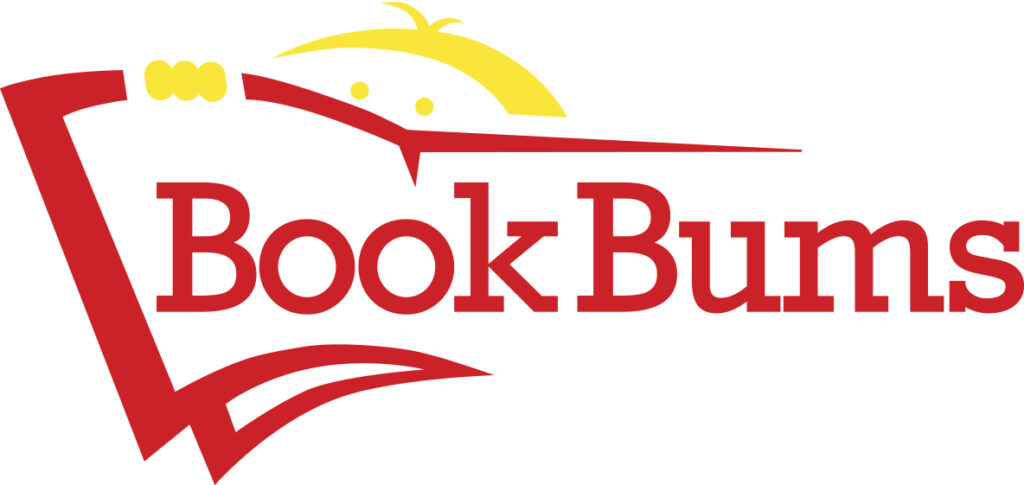 At Book Bums, we wanted to be the preventers of reading difficulties-not reading remediators, however we had an overwhelming number of requests for providing tutoring for elementary-age, struggling readers, and we reluctantly added reading intervention/tutoring to Book Bums' list of services. Since then, we have tutored nearly one hundred students, and we've seen excellent results. (Far, far more students, now.)
THE PROBLEM
As I began assessing students from [lots of school districts], I began recognizing patterns in students' reading performance. With the large number of students from a variety of local schools, I was surprised by the consistencies in students' areas of deficit.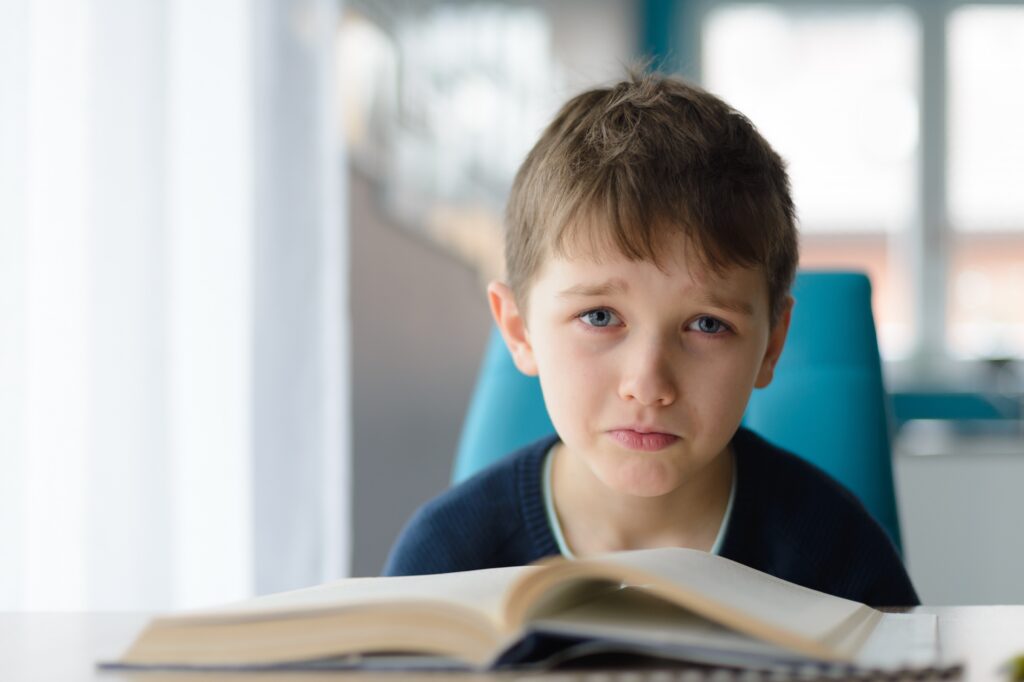 I use a Words Their Way (Donald R. Bear, Shane Templeton, Marcia Invernizzi, 2008)-type spelling assessment with every student we assess. As a part of the assessment, I ask kids of all ages to spell words such as vat, zen, din, cob, lug, chug, thin, mash, chime, etc. More than 75% of students, mostly grades 1-4, spell the word "rope" r-o-p. They might spell cob correctly, and then do not recognize that rope would probably have to look somewhat different to produce different sounds.
Kid Don't Lean on the Code to Read or Spell
The students we tutor, mostly xxxx students, do not have a strong sense of the alphabetic code. Many cannot name the vowels or produce the sounds they make. Most cannot describe why words make the sounds they make. And it's not difficult to see why they are confused. These children have been raised with Sight Words, Word Walls, and Word Families. All of these classroom tools are relatively new to the literacy education scene. And they have, essentially, replaced effective phonics instruction. Rather than synthetic phonics (reading sound by sound, moving from left to right across the word), schools have moved to an analytic phonics approach (applying what is known about a familiar "sight word" to an unfamiliar word).
Even classroom teachers who use the Phonics Dance (an often-cited tool to demonstrate the embracing of phonics instruction in early childhood classrooms) are promoting children who cannot apply the rules they've chanted.
With the emphasis on Sight Words, I see countless teachers utilizing word rings, flash cards, and lists sent home to parents. Of course they do this. The listed words are tools used, by our district, to measure children's proficiency and teachers' effectiveness. What gets measured gets done.
The problem is, students entering first grade can often "read" the following words: is, it, and in (kindergarten sight words), but they cannot read the first-grade word "if". (Does this fact open your eyes to the problems with teaching sight words rather than saying the sounds you see, across the words, from left to right?) The first time I stumbled upon this discovery, I was surprised. After five years of observing the same phenomenon, I have become frustrated.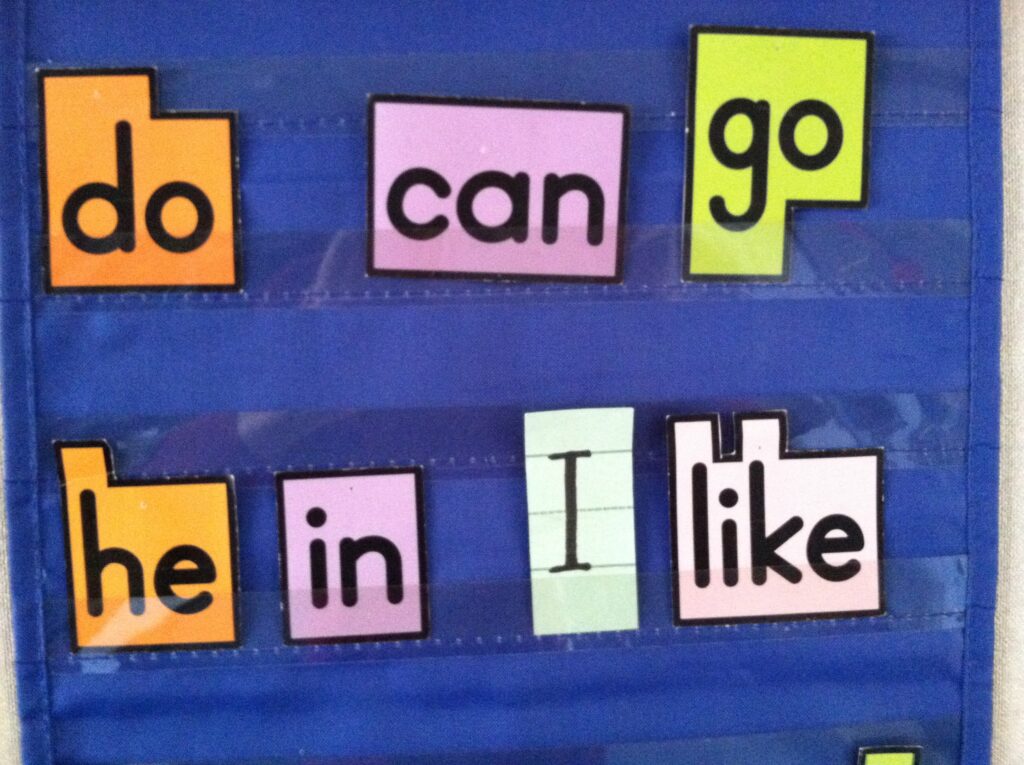 At one point, an employee from the board office was sitting in on a xxxx ECS Data Review meeting, and she stated, "If so many students are entering first grade 'behind' it seems to me that we have a curricular problem in kindergarten." I nearly shouted out when she said those words, as I had finally had someone who was seeing what I was seeing. Unfortunately, her position was eliminated, and there was no follow up.
Kids Need to Make The Sounds They See . . . It's a NO GUESS Zone.
Additionally, I continually observe that children "guess" when they read. I call it "the guess and go" syndrome. Our teachers have been telling kids to check the pictures, ask themselves what makes sense, etc. and students' reading accuracy has plummeted. It is almost as though accuracy is not valued. And with the too early focus on fluency, we have added to the problem. With the emphasis on "sight words" students believe that words should be known on sight, and that they should not have to labor through making the sounds represented by the letters within the words. They have not been taught to persist, making the sounds they see, across the word. Just as important, they have not been taught phonics, the code for the English language. My first-grade students know why the "e" in the word "he" says its name. They know why the "c" in "cents" sounds like an "s". They know what sounds two side-by-side o's can make as in the words, "tooth" and "wooden". They can read beyond grade level words such as "connections" and "comprehension" because my students know the code.

www.bookbums.com
Compensatory Strategies Don't Work
Too many times our xxxx children are taught to look for words they know within larger words. This is a flawed approach. In the word "biter" they see the word "it" and they have no idea that the e has any influence on the sound made by the "i". Father becomes "fat" "her"- if we're lucky. And students have no idea which word says hoping and which word says hopping. Here's the thing: Most teachers do not know the code. I didn't. Many, many adults cannot describe why many basic words say what they say. What I know about phonics, I learned from digging through multiple resources, over twenty years, and I'm still learning!
The Three Cueing System Doesn't Work
Even our F&P assessments do not directly address this major flaw in our reading instruction. When analyzing student miscues, we check whether the student was reading for M-meaning, S-syntax (sentence structure/did it sound right), or using V-visual cues. The absence of effective phonics instruction falls in the broad category of visual cues. It does not, however, provide enough information. A child may say "kid" for "kind" and we may mark that V. The child may say "kind" in such a way that it rhymes with "wind", and that, too, would fall under V. We simply do not get enough information from the assessment tools we are required to use.
Additionally, our teachers as well as administrators do not hold the AIMSweb assessment in high regard. [It's been dropped.] I've heard educators say, "That is not the way we teach at xxxx." And, "I know you all are not fans of the nonsense word fluency assessment…" The fact is, this assessment begins to point the finger in the right direction. If kids cannot read the nonsense word "biv" but they can read the word "mom" and "the"; they are memorizing word shapes/the pictures of the words. They remember what it looks like. That is not reading. Kids can hold, in their memories, hundreds of sight words, but by the time they reach third grade, sight words are not enough. Word Family associations are not sufficient to support the sophisticated demands of "at grade level" reading in third grade. There are no pictures. Word structures have become more complex. All of the tools provided by the typical greater Cincinnati early childhood classrooms have left many children ill-equipped. And those who are lucky enough to have "picked up" on words without explicit instruction are burdened with poor spelling skills. And now we have the recently passed Senate Bill 21.
Misguided Qualifications for Intervention Specialists
Because I have hired so many certified teachers, and I require that the tutors teach the phonics methods I employ, I have had to create a "curriculum" of sorts. I would love to share what I have learned with xxxx staff members. I would love to be able to share what we're doing in even one school. For this reason, I had applied for a reading intervention position. In my cover letter I stated my passion for promoting synthetic phonics and my desired role in equipping parents, a largely untapped resource in our district. Unfortunately, because I do not have the K-12 reading endorsement, I am not qualified to teach in a reading intervention position. Of course, I have far more hours of graduate and post-graduate level coursework specifically aimed at improving literacy education. I've earned my doctorate, but I am not being considered for any of the reading positions for which I've applied.
As a classroom teacher, I have found that it is difficult to effect change in a building/district where your education and experience does not appear to be valued. Teachers are so worn just trying to keep up with expectations/requirements that listening to someone with a new (old) idea must not seem a good investment of time and effort, for though I have many admirers, not many teachers are asking about what I am doing that is working.
Phonics-Focused Instruction Helps All Readers and Spellers
The fact is, my classroom data has been excellent. In two years, I have had no tier two students. I know how to "beat the system" by providing my students excellent, synthetic phonics instruction. This year I had two tier three students-they worked with intervention specialists for a portion of the school year. The student who arrived in the fall made benchmark by the end of the year. I had provided lots of interventions, and I even provided the parent help in assisting her first grader. The second tier three student arrived in my classroom in March, initially tested at reading level B, and in just over eight weeks progressed to level H- one level under benchmark. And he was an ESL student. All of my students were reading at such a high level that I had the opportunity to work with my new student, daily, and elevate his reading skills at a great rate.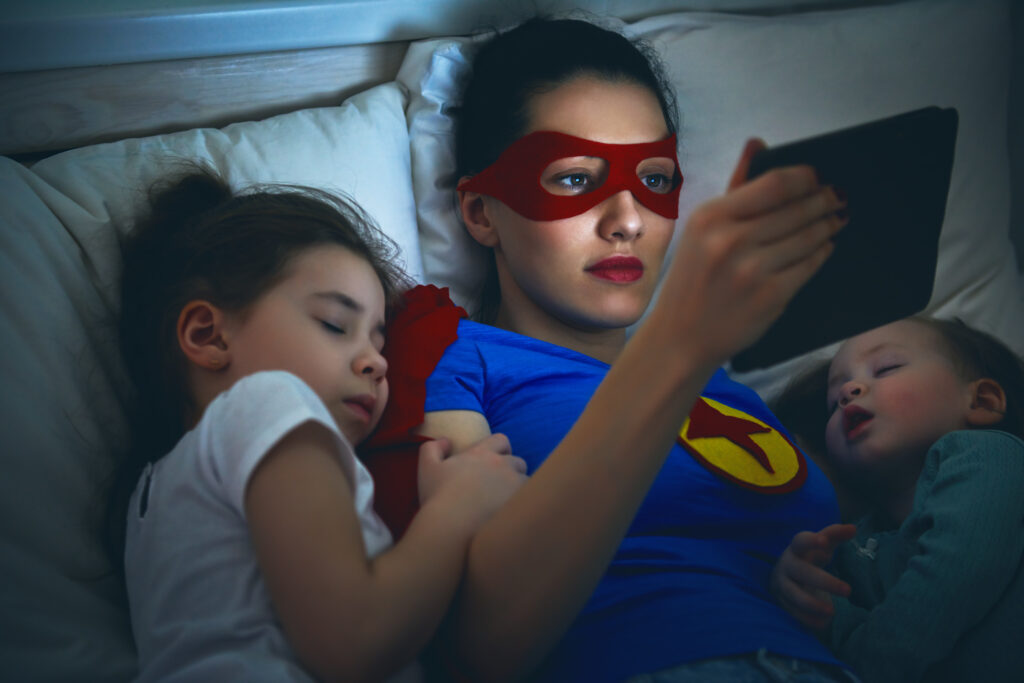 I am a "go to" hosting educator for xxxx student teachers, and through the years, I have been pouring into my students. Most every xxxx graduate, upon being hired, contacts me to ask for my phonics program. I will be meeting with a recent xxxx graduate, xxxx (also a former xxxx Teacher's Academy student) in the next week or two to more fully share my program with her so that she may be equipped to grow the kinds of readers she saw in my classroom.
xxxx, xxxx professor, shared my curriculum vitae with xxxx University, and I have since been hired to teach graduate students literacy-focused classes in their early childhood program. Interestingly, I am teaching graduate level students courses they need for a reading endorsement.
Expert Instructor Begging to Help Struggling Readers
I appreciate that you have taken the time to read this lengthy letter, but mostly I hope that you will recognize my passion for making a difference for good for xxxx's "could be" readers. As a xxxx graduate who married a xxxx graduate, a parent of three xxxx graduates, and a 25 -year xxxx educator, it is my aim to use my expertise to promote literacy achievement in my community. Upon learning that I am not qualified for a reading intervention specialist position, I decided to share my story. I would love for my district to reconsider their position regarding the hiring of only K-12 reading endorsed teachers for the intervention positions. (Do we really prefer a 9-12 credit hour endorsement over a master's degree and a doctorate?) I would also love a voice as my district attacks the issues brought to light by SB 21. I feel I have, at least the start of, a viable solution. I have positively impacted 20-27 students' families per year in my role as a Lakota educator. I am eager to expand that reach. I am at the very top of the pay scale. I would love to be utilized in such a way as to best meet the needs of our district. It is my hope that someone will call me to discuss how I may contribute to the solution.
Sincerely,
Christina A. Williams, Ed. D.
*You should know that no one ever responded to this email. I ended up taking a job teaching second graders. I did that for five year and then retired early (30 years). I own and operate Book Bums (a tutoring facility), in my community, and since a new superintendent was hired in my district, I've been contracted, two years in a row, to tutor the third graders who did not pass the third grade under the Third Grade Reading Guarantee. Our results (Book Bums) were so good, the district was interested in having me train all Reading Intervention Specialists, ESL teachers, and all Special Education Teachers in our district. Because I didn't have "big company data", I was hired, instead, to train the intervention specialists from the three lowest performing early childhood schools so we could get the data needed to justify the new program. Then, COVID-19 brought all data collection opportunities to a halt. Because we (Book Bums) tutor so many students from these early childhood schools, we can see that very little use of our training or materials is being implemented. Teachers are using "balanced literacy" materials and are not teaching kids the code upon which our language is based.
Contact me at [email protected] if you feel alone and would like support. I also have a curriculum to share with you. It works– and it's even fun!