To be a successful student, your child needs to be a successful reader.
We know you want the best for your child.
If your child is struggling, you may be worried or frustrated.
You aren't alone. We serve parents like you every day.
We Will Get Your Child Back on Track.
Your child will have the confidence to take on new academic challenges.
Your child's grades across all subjects are impacted by reading skills.
Your child has opportunities to enjoy activities inside and outside of the classroom.
Too many children are struggling to learn to read. Dr. Christina Williams, Ed.D. created FOUNDATIONS FOR LITERACY to help struggling readers actually understand how words work. These fun-focused lessons help kids learn the code upon which our language is based.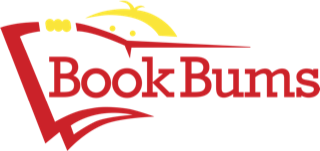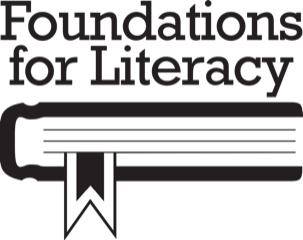 Book Bums Tutoring uses the Foundations for Literacy (FFL) curriculum created by Dr. Christina Williams Ed. D. throughout her 30 years of teaching and in response to scientific research regarding how to effectively teach students to read and spell. The research makes clear that explicit, systematic phonics instruction, leaning into an awareness of phonemes, is required to accurately navigate the code upon which our language is based. The Foundations for Literacy curriculum is a fast, fun, and highly-effective alternative to the inadequate "strategies" that have infiltrated our school system.
What parents like you are saying...
"We BOTH looked forward to class each Saturday morning. We couldn't wait to see what fun activities Dr. Christy would have planned for us and which books she would share. I was fascinated by her clever ideas for helping kids "crack the code" of reading. Not only does Dr. Christy have a Ed.D. in Early Literacy, she has years of experience as a classroom teacher right here in our community! This class is well worth the time and money. It was an investment in my child's literacy that I am so glad I made!"
–Emily M., Educator and Author
"We cannot thank you enough for your amazing support on our literacy journey! I am super happy to report that James improved his MAP score in reading by 18 points from Fall to Winter and he achieved the required 194 to meet the third grade guarantee!
We are forever grateful to you and the Book Bums crew for carrying us across this finish line!!"
-Michelle L.
Text Message 9/13/2019
"Tommy apparently scored lowest of all the second graders in their initial assessment. I am so confused and discouraged about that."
Text Message 2/6/2020
"I just left Tommy's conference and wanted to tell you that I left crying tears of JOY this time. He is completely "caught up" to the averages. His teacher told me she thinks he is the best student she has ever had at sounding out words phonetically."
-Casey P.
Students who remain off track after school intervention, up to
4th Graders who were proficient or avanced Readers.
Student who struggle in 1st grade are still struggling in 7th grade.
Struggling readers whose parent's are college educated.
There are thousands of words in the English language. It is unrealistic to think your child can simply memorize them all. Our language is based on a code and the Foundation for Literacy curriculum helps our tutoring students crack that code. This rare skill all but guarantees your child's ability to read and spell well.
Is your child ready for 2nd Grade?
Take this free at-home assessment.
It's important that beginning readers recognize the sounds in their speech. We have a code-based language. Before we draw kids' awareness to the letters that represent sounds, it makes sense to ensure that kids can hear, identify, and even manipulate the sounds in words the words they will soon read and spell.
Read More
Book Bums Locations
West Chester:
7967 Cincinnati-Dayton Rd. Suite L
West Chester, Ohio 45069
Inside Kids First Sports:
7900 E Kemper Rd
Cincinnati, OH 45249